Apelskolan
Support PeerWise
PeerWise is free for anyone to use — getting started is just a matter of signing up allowing any instructor at any school, university or institution access to the fully-featured tool.
PeerWise for Apelskolan
If you find PeerWise useful at Apelskolan, we would welcome and gratefully acknowledge your support. For a small donation, your logo and a link to your online presence can be displayed on the highly visible log in page. In addition, you may choose to have an official logo for Apelskolan appear on the title bar at the top of the log in page.
A typical example of this is shown below.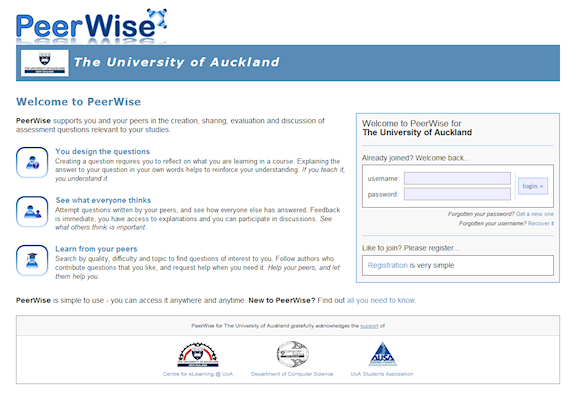 Interested?
If you are interested in supporting PeerWise for Apelskolan, please provide your details and we will be in touch shortly. If you aren't interested right now, that's just fine! You are welcome to continue using PeerWise and we hope that you find it useful.
Back to the login page