Biology
You are logged in as
xxxx
.
Logout
Question

Your answer is different from the answer suggested by the author, which is also the most popular answer

This question has been answered by 130 people and has an average rating of 3.61 (based on 74 ratings)
A baby is brought to your clinic after an injury to the knee. You suspect a damage to one the the nerves in the lower leg. You know this nerve (nerve A) is a branch of Sciatic nerve.
You perform some sensory and motor tests on the baby to find out which nerve is damaged.
On examination the baby cannot plantar flex and Invert his foot. Also there is a sensory loss in the sole of his foot.
Which nerve is damaged?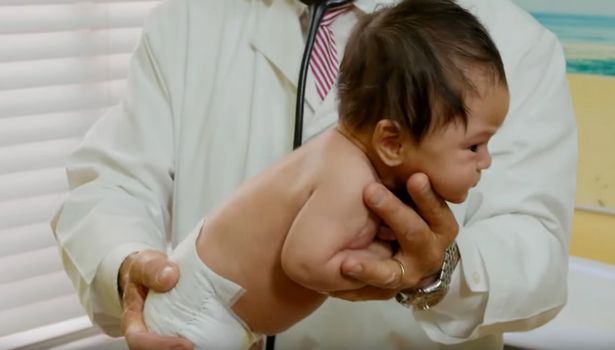 Alternatives
You selected A when answering this question
The contributor suggests C is the correct option
Option
Alternative
First
answers

Confirmed
answers

A

Peroneal Nerve (fibula nerve)

44 (33.85%)

0

B

8 (6.15%)

0

C

72 (55.38%)

0

D

6 (4.62%)

0
Explanation
The following explanation has been provided relating to this question:
Topics
The following topics have been indicated as being relevant to this question:
Comments
Follow
| | | |
| --- | --- | --- |
| | | If you would like to follow this author, click the "Follow" button. This will give you access to all of their existing and new questions in the "Followed questions" section of the Main Menu. |